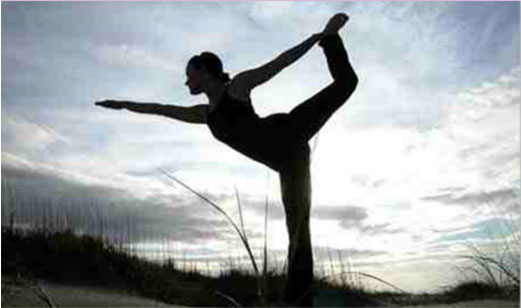 In January 2018 I will be travelling to Southern India. To read my travel diaries follow Yogaforhealthandwellbeing on Facebook.
I have practiced hatha yoga regularly for some 16 years learning much about myself along the way. My studies and regular practice have embraced Hatha, Iyengar, Jivamukti and Ashtanga yoga. I am currently exploring and studying Meditation.
Inspired to explore yoga further, in March 2011, I completed the British Wheel of Yoga Foundation Course, led by Kari Knight.  In June 2013, I completed the rigorous British Wheel of Yoga Teaching Diploma under the excellent and highly regarded tutor, Paul Fox and continue to explore and refresh my practice with ongoing training and workshops with many inspirational tutors including David Swenson, Andrea Kwaitkowski, Gary Carter, Julie Friedeberger, Bill Wood, Peter Blackaby, Wendy Teasdill and Maarten Vermaase.
Through yoga I have become more supple and gained greater strength in both body and mind as well as increased self confidence and self-belief. We are all different and I teach the ethos that everybody's yoga practice is unique and personal to them and that yoga is non-competitive. Yoga is the most beneficial practice known to humankind with its positive effects on our overall physical and mental health as well as nurturing our sense of well-being becoming more visible over time.
My classes are open to everyone of all levels of ability and modifications are always offered. I hold a current First Aid qualification and am fully trained and insured with the British Wheel of Yoga, the governing body for yoga in the UK and which is recognised by Sport England. In November 2014 I became the Norfolk county representative for the British Wheel of Yoga and work with the local committee to set up a interesting programme of yoga events and workshops, please visit www.yoga-east.co.uk for full yoga event listings.
Yoga is a lifelong journey of constant discovery, not a destination and I have found that practicing yoga makes the challenges of everyday life easier to deal with more of the time.
Yoga introduces balance, space and much neeeded calm into our busy and sometimes anxious lives, through yoga I have found it is possible to take time to pause, reflect and find inspiration.
If you are new to yoga and not sure what to expect, then a typical 90 minute class usually begins with some quiet time to centre ourselves moving on to gently loosening up the joints and warming up the muscles of the body before working towards varied asana posture work then cooling down to Pranayama (breathing practice) before coming into final relaxation known in Sanskrit as Savasana.